Trados Studio
Training for technical writers, project managers, translators, localizers and terminologists
Trados Studio for translators
Introduction to computer-aided translation
Technology overview
Setting up your work environment
Overview of the translation editor
Basic editing functions
Translating MS Office documents
Translating PDF documents
Reviewing the translation
Time and cost estimation
Trados Studio for reviewers
Introduction to Trados Studio
Technology overview
Setting up your work environment
Basic editing functions for correcting and reviewing texts
Working with bilingual Word documents
Trados Studio for project managers
Introduction to computer-aided translation
Technology overview
Setting up your work environment
Creating and preparing translation projects
Accessing project information and statistics
Assigning tasks to translators and reviewers
Checking deliveries from translators and reviewers
Completing and archiving projects

Online
As an alternative solution or in addition to on-site training
Ideal for distributed teams
Available at short notice to address pressing issues
Easy integration into your daily routine
Less time consuming than onsite training
Interactive learning via audio and video conferencing and screen sharing
No travel costs
Bookable from one hour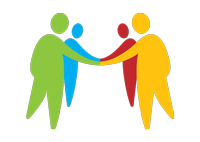 Whether you are a beginner or an advanced user, you will learn how to get the most out of your tool.

For around 3 years now we have been taking customer-specific SDL Trados Studio training courses with Loctimize. This year again we learnt a lot of tips and tricks, which we can put to good use in our work with the system. I used the knowledge I gained straight away and am now getting a lot more out of SDL Trados Studio. Loctimize is ideal for this kind of thing!

JOSEPH VÖGELE AG has been using SDL Trados Studio for many years now. In order to get the most out of the translation memory tool, we rely on Loctimize's customized training on our premises, especially when a new update is released. Daniel Zielinski is very professional and tailors the content according to our needs and special translation projects. Trainings provided by Loctimize are very customized, practice-oriented and highly efficient so we would always recommend them. It's astonishing how much we still learn during each training.