memoQ training
Training for technical writers, project managers, translators, localizers and terminologists
memoQ for translators
Introduction to computer-aided translation
Technology overview
Setting up your work environment
Overview of the translation editor
Basic editing functions
Translating MS Office documents
Translating PDF documents
Reviewing the translation
Time and cost estimation
memoQ for reviewers
Introduction to memoQ
Technology overview
Setting up your work environment
Basic editing functions for correcting and reviewing texts
Working with bilingual Word documents
memoQ for project managers
Introduction to computer-aided translation
Technology overview
Setting up your work environment
Creating and preparing translation projects
Accessing project information and statistics
Assigning tasks to translators and reviewers
Checking deliveries from translators and reviewers
Completing and archiving projects

Online
As an alternative solution or in addition to onsite training
Ideal for distributed teams
Available at short notice
Easy integration into your daily routine
Less time-consuming than onsite training
Interactive learning via audio and video conferencing and screen sharing
No travel costs
Bookable from one hour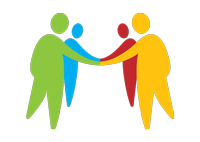 Whether you are a beginner or an advanced user - you will learn how to get the most out of memoQ.

We really liked the memoQ Train-the-Trainer-Programme. It met all our expectations when it came to training. Mr Zielinksi dealt with all our questions and at the same time also advised us on process and resource optimisation. We also found the materials presented to us following the training session very useful. However, two days is not enough to cover the many functions of the tools comprehensively.
Daniel Zielinski from Loctimize is an excellent trainer, and was able to answer all our questions in a clear and precise manner with a great deal of detail. We were impressed by his vast expertise and professionalism, as well as by his eye for both technology and business. He is truly an expert in the business trends in LSPs, and there is no doubt that we would like to draw on his expertise for other courses in the future.