We train you!
Training for technical writers, terminologists, translators and project managers
Previous
Next

Workshops
Developing solutions for customer-specific problems
Not necessarily related to a product
Preliminary talks to assess your needs
Customized content and agenda
Preparation
Using customer-specific sample files
Workshop material
Follow-up
We answer your questions for up to two weeks after the workshop*

Product training
For market-leading tools such as translation memory systems, editing systems, terminology management systems, software localization tools and quality assurance tools
Standardized training content
As part of software introductions or product updates
Learning basic functionality
Be productive right from the start
Unleash the full potential of the software
Include MS Office exercise files

Online
As an alternative solution or in addition to onsite training
Ideal for distributed teams
Available at short notice
Easy integration into your daily routine
Less time-consuming than onsite training
Interactive learning via audio and video conferencing and screen sharing
No travel costs
Bookable from one hour

Topic-oriented workshops
Writing with translation in mind
Billing models for the translation of documentation created with editing systems
Reducing translation costs in the technical writing process
Optimizing the usage of terms, variables and modules for cost-optimized creation of documents with TIM-RS
Translation processes with TIM-RS

Topic-oriented workshops
Terminology management for enterprises
Terminology management for language service providers
Terminology extraction
Terminology work: creation, management and maintenance of terminology
Terminology management systems / technical solutions for terminology
Terminology processes in companies

Topic-oriented workshops
Language and translation management for companies
Translation project management for language service providers
Quality assurance in translation
Translation technology discovery workshop
Translating and localizing software
Translating and localizing websites
Translating and localizing FrameMaker documents
Translating and localizing InDesign documents
Translating and localizing XML files
Translating and localizing PDF documents
File formats and their challenges
Optimizing translation costs
Translation memory maintenance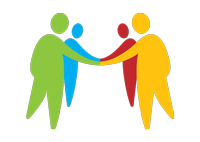 Make an appointment so that we can analyze your needs and create a training program according to your requirements.
Our trainers
Our trainers have a wealth of experience in the use of tools for technical writing, terminology, translation and localization gained from numerous projects in the field. They know how to plan and conduct efficient training courses and workshops. Additionally, our trainers are certified by the respective software manufacturers and keep their knowledge constantly updated.

We've had several training sessions by Loctimize over the years and all of them were excellent. They were very practice-oriented and you can tell that trainers have hands-on experience with the software, not just textbook knowledge. Exercises were relevant and applicable to daily work. I would highly recommend Loctimize trainings for everyone who wants to use their tools more efficiently.

This morning when I opened a new project I had a completely new working experience. I feel much more secure using Trados, I have learned a lot and little by little I will put my new knowledge into practice. Today I already added 10 new words to the termbank. I thank you for the informative training course, your patience and your effort. You are not only very competent, but you are also able give participants a deeper understanding of the content in a very pleasant manner.