Efficient and cost-optimized translation management
Let's optimize your processes as well as the quality and costs of translations. We know what it's all about.

Planning of translation processes
Inventory and definition of requirements
Defining workflows for translation projects and coordinating internal resources
Defining terminology workflows for technical writing and translation
Planning the usage of language technologies such as translation memory systems or software localization tools
Creating style guides for translators and technical writers
Creating documentation and workflows
Planning budgets for translation and localization

Preparing content for translation
Exporting translatable content from content management systems
Preparing translatable files: file conversions, locking of non-translatable content, checking for completeness, checking for length and layout changes, creating settings files for translation memory systems, etc.

Generating and managing language resources
Creating translation memories with customized settings for popular translation systems, e.g. segmentation rules, abbreviation lists, etc.
Maintaining translation memories and termbases
Creating terminology databases with customized settings, e.g. database definition, layouts, filter
Managing existing terminology resources
Compiling source and target language terminology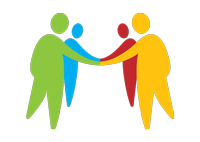 Do you want your translation projects to be managed efficiently? We are here to help you.
Your advantages
Optimized translation and review processes
Faster turnaround times for translations
High-quality translations due to manual and automated quality assurance checks
Minimized effort and costs for translations
Time savings thanks to access to our extensive specialized knowledge
Repeated translations of the same documents, changes in media formats and inconsistent databases are avoided
Loss of information can be avoided thanks to centralized management
Cooperation with local language service providers
Use of state-of-the-art translation technology
All order-related data will be made available to you upon termination of the collaboration
Transparent billing

We have been working with Loctimize in various areas for about 4 years, including translation project management. Loctimize handles the creation and preparation of translation projects and the complete workflow with our language service provider for different source languages ​​and more than 15 target languages. This does not only save us a lot of time but also ensures that our translation projects with technical documentations, product information or marketing brochures in multilingual InDesign documents are managed efficiently. We see Loctimize as a reliable partner and can fully recommend the whole team. We particularly appreciate the flexibility and years of know-how in this area.
We have been a support customer of Loctimize for about 5 years. Loctimize now handles the entire translation project management for us, selects suitable regional translators, manages our language resources and is responsible for quality assurance. The team simply knows what counts! That's why we especially appreciate the tips and tricks for continuously improving our translation processes and reducing translation time and cost.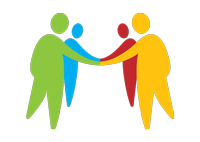 Also interesting: our workshop translation project management. Learn how to keep quality, costs and deadlines unter control.