Topic-oriented workshops
Customized workshops for technical writing, terminology management, translation, and localization.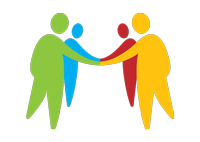 Are you looking for a workshop in the field of technical writing, terminology, translation or localization?

Loctimize and its services were highly recommended to us. When we first implemented the SDL GroupShare server in our language services team in July 2018, it was the right time to analyze and re-set the internal and external processes with the assistance of an expert.
In a two-day assessment and workshop, Daniel Zielinski explained all important information about SDL Trados and GroupShare and went through the new processes together with our team.
The cooperation with Daniel Zielinski during the workshop in our company as well as preparation and follow-up were very comfortable and goal-oriented. Moreover, he was able to respond flexible to meet our needs.
Now it is up to us to put the things we have learned into practice. Hiring Loctimize was a step in the right direction. Thus, we can work with the newest technical standards and focus on the final product: a high quality translation.
We will definitely rely on the services of Loctimize again in future projects.

We have been using SDL Trados Studio for a long time and there is always potential for optimization in processes and technology use, so Loctimize recommended an assessment workshop on translation management with SDL Trados Studio. In the end, we were not disappointed! As preparation, the team analyzed sample projects and data such as project templates, QA settings, TMs and TBs. In the two-day workshop, we analyzed our workflows and resources in great detail and received useful tips and tricks to work even more efficiently and cost-optimized.