Localization engineering
Support with file preparation for the translation process, file conversion, filter creation and customization

Testing texts for translatability
Layout changes due to text length variation
Segmentation
Check for non-translatable texts

Product or proper names
Addresses, telephone numbers, email addresses, URLs
Article numbers, product codes
Placeholders, variables, constants, IDs in software texts
Texts containing formatting (e.g. red text in Excel)
Document structure (headings, fields)

Estimation of the expected preparation and post-processing efforts

Excluding texts from the translation
Preparing source files
Creating or customizing filter settings of translation tools, e.g. text files that contain user-defined formats (XML, Excel)
Other settings: Providing additional information: Depending on the file format, we can also provide the translator with additional information in their translation tool (e.g. contextual information).

Testing of the translation
Testing the translation in the translation tool with our customized settings
Testing the translatability of the files with a pseudo-translation project round-trip
Test if all non-translatable elements are protected
Internationalization check for layout issues doing a simulated translation
Addition of language-specific characters

Automated text length variation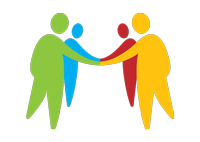 Are you wondering what is the best way to translate a certain file format in your translation tool?
Your advantages
Optimized translation processes and costs due to file preparation
Optimal settings for your translation tool
Time savings due to access to our extensive expertise
Risk minimization: translate only what needs to be translated, exclude everything else
Avoiding unnecessary and complex post processing of files after translation
Fast solutions for complex problems