We are here to support you!
Technical support for translation managers, localizers, translators and terminologists in case of problems with file formats or translation and localization tools.

Management of translation and localization projects
Translation and localization project management
Management of international multilingual TYPO3 websites
Establishing defined, reproducible processes
Selecting suitable translation service providers
Defining file and exchange formats
Management of software localization projects
Outsource your translation and localization project management to us

Localization Engineering
Internationalization testing (translatability of documents, layout)
File preparation
Excluding and locking non-translatable contents
File conversions, e.g. PDF to DOCX
Creating and customizing file types or filters for translation tools (XML, HTML, XLIFF, software files, etc.)
Post-processing of files

Management and maintenance of linguistic data
Compilation and maintenance of translation memories
Preparation of multilingual reference material for translation (alignment)
Conversion of glossaries
Extraction of terminology from preexisting translations and reference documents
Creation and maintenance of terminology databases
Solution for compatibility issues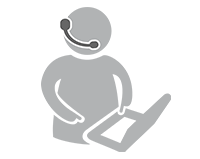 How to contact us
You can contact us by email (support(at)loctimize.com) and by telephone: + 49 (0) 681 7611567. We are happy to support you via remote maintenance or on site.
We provide support in German, English, French, Spanish and Polish.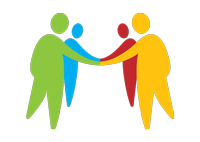 Do you have problems with translation and localization tools or certain file formats? We are here to help you!
800
solved support cases per year
478
support clients worldwide
Wir vertrauen bereits seit fast 5 Jahren auf die Expertise von Loctimize was das Localization Engineering und Troubleshooting betrifft. Egal ob Dateivor- oder Nachbereitung, Erstellung und Anpassung von Dateitypen oder Pflege von Sprachdaten –auf Loctimize ist immer Verlass und das sogar innerhalb weniger Stunden für eine Vielzahl an Übersetzungstools! Das ist wirklich praktisch, da es unsere Kunden oft besonders eilig haben.