Independent, hands-on, solution-oriented
Discover hidden potentials in language & translation management. From text creation, con­tent and terminology management to trans­lation and localization.
The increasing globalization and internationalization presents many companies and organizations with challenges in language and translation management. This affects nearly all business divisions. Strategies, processes, technologies, data, interfaces - a constant balancing act between costs, time and quality!

Processes
Technical writing processes (text creation, text management)
Project management processes
Translation processes (translation, proofreading, editing)
Localization processes (software and websites)
Terminology processes (compilation, maintenance and publishing)
Quality assurance
Data exchange between systems
Process automation
File formats and interfaces
Document and resource formats in translation and localization
Exchange formats for language and translation data (XML, XLIFF, TBX, TMX, SRX, etc.)
Interfaces between editing and translation systems (Across, memoQ, Memsource, memoQ, SDL TRADOS, SDL GroupShare, XTM, etc.)
Interfaces between web content management systems (e.g. TYPO3, WordPress) and translation systems
Interfaces between ERP systems, PIM systems, online shops and translation systems
Interface development

Software
Defining economic and functional requirements criteria
Comparing and evaluating software products

Editing systems (Adobe FrameMaker, Microsoft Word, TIM-RS, Schema ST4)
Terminology management systems (Across crossTerm, memoQ qTerm, SDL MultiTerm)
Translation management systems (Plunet Business Manager, XTRF)
Integrated translation systems (Across, Déjà Vu, memoQ, Memsource, SDL Trados, SDL GroupShare, Wordfast, etc.)
Software localization tools (Alchemy Catalyst, SDL Passolo, QtLinguist etc.)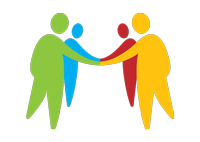 Are you looking for independent, practical and solution-oriented advice on potential optimizations in your company?
Your advantages
Optimization of the entire internationalization process
Implementation of defined objectives
Translation and localization costs will be under control
Optimization of internationalization and globalization costs related to language
Time savings through access to our extensive expertise
On demand support, adapted to your needs and budget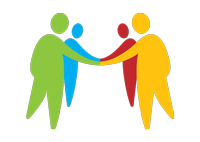 Would you like to know how to optimize your processes and what other possibilities you have to improve your business? We are here to help you!
Im Rahmen des Harmonisierungsprojekts von W.L. Gore & Associates haben wir es uns zur Aufgabe gemacht, das Übersetzungsmanagement und die dazugehörigen Sprachressourcen weltweit zu zentralisieren. Mit über 10.000 Mitarbeitern und Standorten weltweit keine leichte Aufgabe – Dank Loctimize konnten wir die Herausforderung jedoch meistern. Wir arbeiten nun mit der Softwarelösung, die am besten zu uns passt.
Loctimize hat uns durch den kompletten Prozess geleitet. Mit ihrer Hilfe haben wir die Übersetzungswelt besser verstanden. Sie haben uns zugehört, unsere Bedürfnisse aufgenommen, Prozesse analysiert, unsere durchaus komplexen Anforderungen im Hinblick auf das Zusammenspiel von Redaktion, Übersetzung, Review, Fremdsprachensatz und der Integration des Web-CMS durchdrungen und Lösungswege angeboten. Erst durch diese Schritte haben wir verstanden, wie uns Technologie bei der Arbeit unterstützen und uns somit jede Menge Zeit und Geld einsparen kann.
Bei Loctimize haben wir besonders geschätzt, dass Sie auf unsere speziellen Bedürfnisse eingegangen sind und dass uns ein organisiertes und strukturiertes Team zur Seite stand, das alles dafür gab, uns bei dieser Aufgabe zu unterstützen.